Biofreeze products relieve pain associated with injuries and for all those who have a tendency to overuse or misuse their muscles and joints by using cold therapy. Biofreeze is available in a roll-on or a tube.
---

Cerical support pillows by Core Products.
---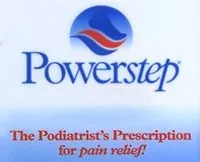 Powerstep is a unique podiatric support system that helps relieve heel and arch pain, as well as knee and lower back pain.
---